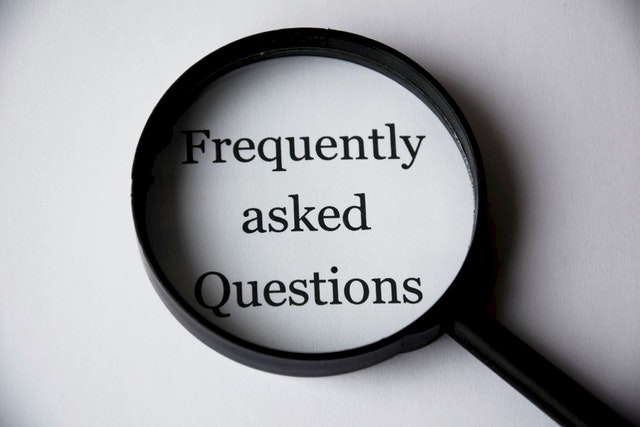 Below are some quick answers to common C4 Corvette questions I see and hear people ask. Whether you are new to the car world or just new to the C4 Corvette world these are questions that come up frequently.
How do you remove a C4 Corvette Targa Top
First things first, all C4 Corvettes have a targa top, except for the convertibles obviously.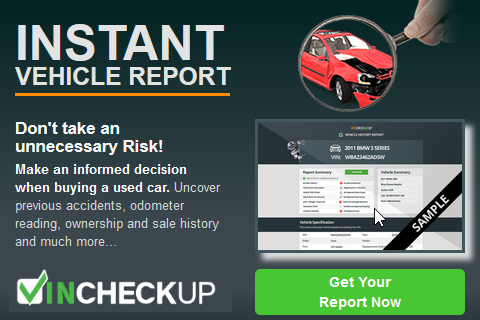 The C4 Corvette targa top was new for 1984. Prior to 1984 Corvettes had T-tops. They were called T-tops because there was still a bar down the opening of the roof line so that to looked like a T. The targa top appears more like a convertible with the opening between the windshield and the back frame.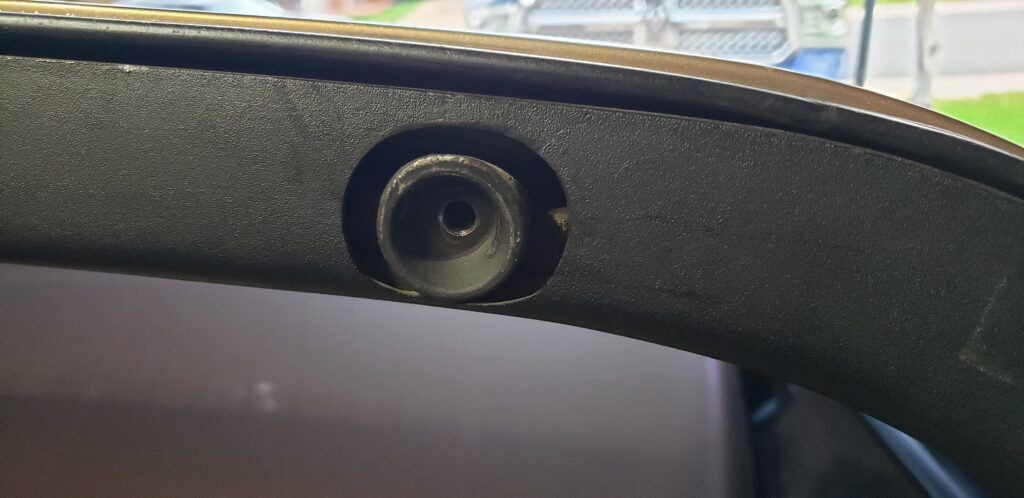 To remove the C4 Corvette targa top there are 4 bolts to remove, 2 in front and 2 in back. The two front ones have an opening underneath the sun visors. C4 Corvettes came from the factory with a tool specifically for removing the tops. Since these cars are now over 30 years old, lots of these tools are now missing. The bolts that hold down the top use a torx T-40 size. The front bolts stay in place after unscrewing them to remove the top.
The back bolts use the same size torx T-40 and are removed completely to remove the top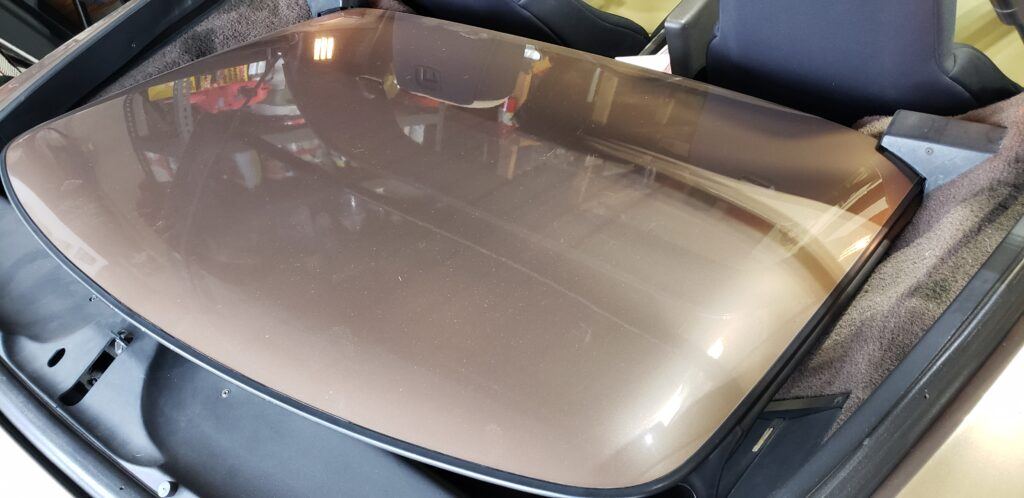 The C4 Corvette targa roof has a storage location in the back storage area under the rear hatch. Removal can be done by one person but is best with 2 people so not to scratch the car.
How to open a rear hatch on a C4 Corvette
The first C4 Corvette came with an opening rear hatch. This was actually an option on the 1982 C3 Corvette but became standard starting with the 1984 Corvette. There are 3 buttons available to release the back hatch of a C4 Corvette. The first is located between the driver and passenger seats under the arm rest and is bright orange/yellow. The second 2 are located on each door for easy opening on either side.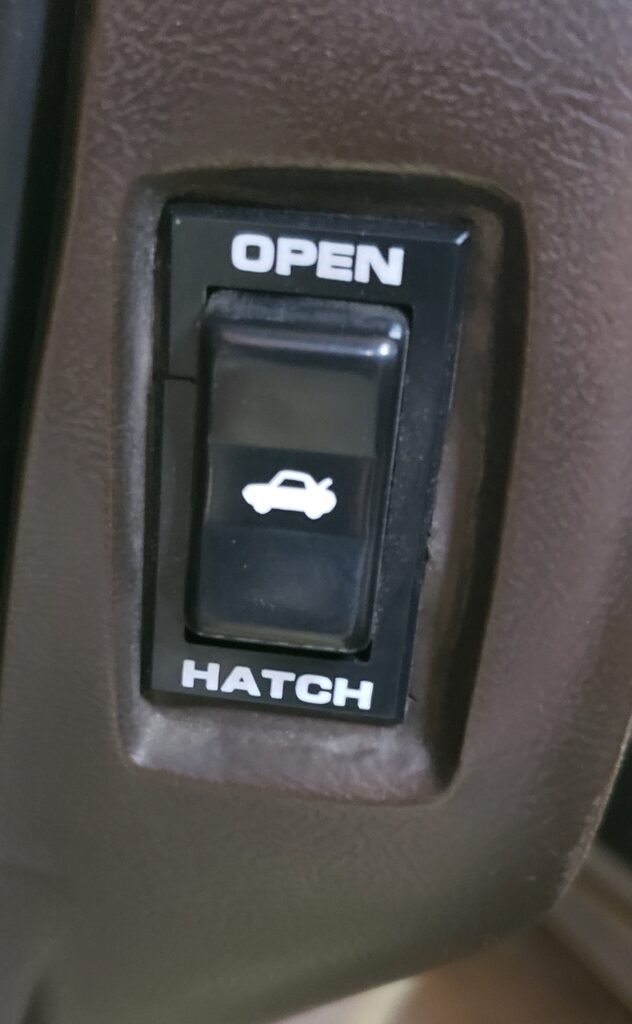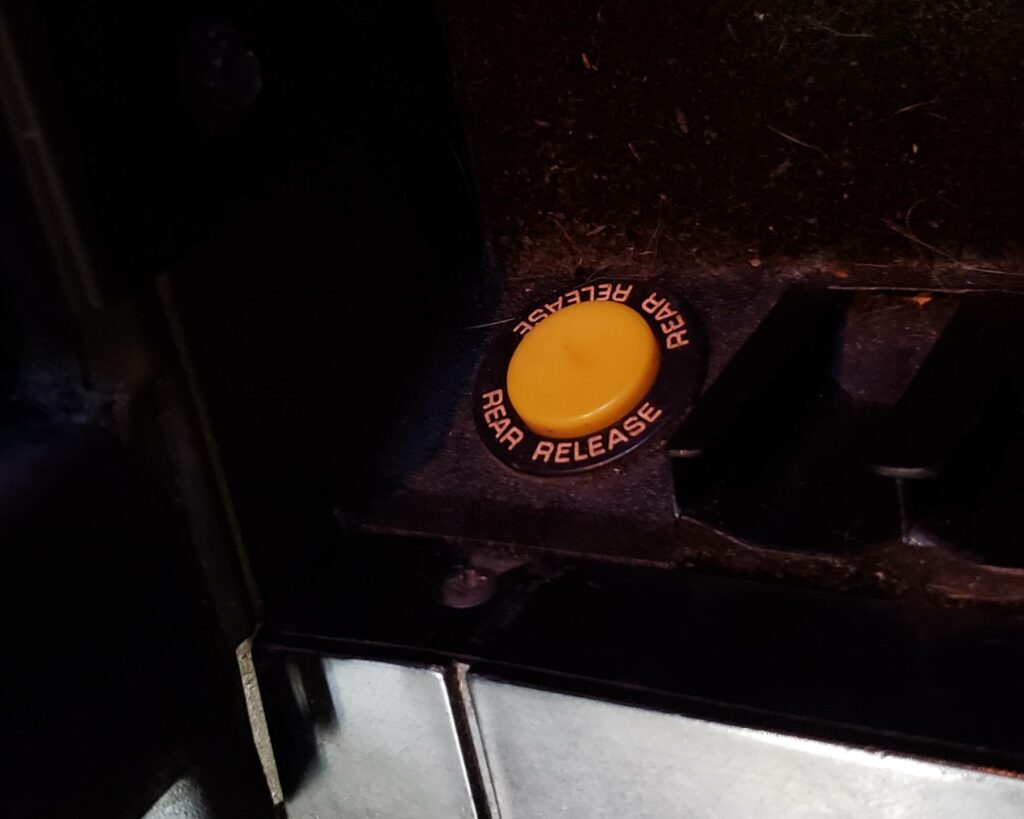 Note, the hatch buttons won't work if your C4 Corvette has a dead battery. Trust me, its happened to me many times on my 1985 Corvette.
Do C4 Corvettes have air bags
Yes and no. The 1990 C4 Corvette was the first C4 Corvette to have air bags, also called the supplemental restraint system. All cars manufactured after September 1989, by law, had to have drivers side air bags. So there were no air bags on the 1984-1989 C4 Corvettes.
The passenger side C4 Corvette got airbags in 1994. Airbags did not become mandatory for the passenger side of a vehicle until 1998 but GM was ahead of the curve for the C4 Corvette.
So some C4 Corvettes have air bags but not all of them. It that is important to you look at the later C4 years.
What oil does a C4 Corvette use
Whether you own an early C4 L98 or a later LT1 the oil type and capacity is the same:

Oil capacity with filter – 5 quarts or 4.7 liters

Oil type – 5W30 or 10W30, depending on your climate.
The LT5 from the ZR1 C4 Corvette uses:

Oil capacity with filter – 8.6 quarts or 8.1 liters

Oil type – 5W30 or 10W30
Another question or difference some C4 owners argue is whether to use conventional or synthetic. I've seen arguments either way. An older engine will leak with synthetic, synthetic wasn't available back then so that is why you shouldn't use it.
Personally, I use synthetic in my 1985 Corvette. My engine is pretty much stock. I've had a small oil leak at the oil pan but it is the same whether I use synthetic or conventional. It had conventional in it when I bought it and I used conventional for the first oil change before switching to synthetic. I typically use Mobile 1 5W30.
I also do not think the oil filter brand matters either. Some people say you must use AC Delco but once again any quality oil filter will do. My 1985 Corvette is strictly for street use only. I don't drag race it or auto cross. If you do you may want to go with a more robust oil and filter.
Can a tall person fit in a C4 Corvette
I get asked if I fit into a C4 Corvette. I am 6'5″ tall and I do fit in my C4 with the top on. It is a little uncomfortable but doable. I have a longer torso so headroom is my issue. I have plenty of leg room. Mostly I drive it with the top off so there is no issue at all. It has a lot more room than a T-top C3 Corvette. I've owned 2 C3 Corvettes in my lifetime.
Same with the convertible, I fit, but it is a little uncomfortable. But its great with the top down. I would think anyone under 6'4″ should be able to fit in a C4 Corvette.
Conclusion
Hopefully I've answered some common questions about C4 Corvettes. As I've mentioned in previous posts the C4 Corvette is really a great performance buy for anyone interested and wanting to know more about the automobile or Corvette hobby.