If your going to change your front shocks like I showed here, it's a good idea to replace your rear shocks as well. Since a C4 Corvette seats sit a little more back than a regular car, you'll most likely make your ride better with your front shocks done.
The back shocks on the 1984-87 C4 Corvette are a little different from the later models. When ordering new shocks make sure you get the correct ones for your year.
See this topic for how I decided which brands to buy. I installed the KYB shocks and saved a little money, as mentioned here.
I cheated a little on this job
Normally all they work I have done on my 1985 C4 I have done myself in my own garage. This typically entails me using a floor jack and getting my C4 up on jack stands or ramps to work on it.
In the case of my back shocks, I had the opportunity use an actual lift to work on the back shocks. Trust me, this makes it a lot easier to work on just about anything you need to do under the car. I would have loved to keep it up there all day and do a bunch of stuff while at eye level. Unfortunately, I was only able to swap out the rear shocks that day.
Removing the old shocks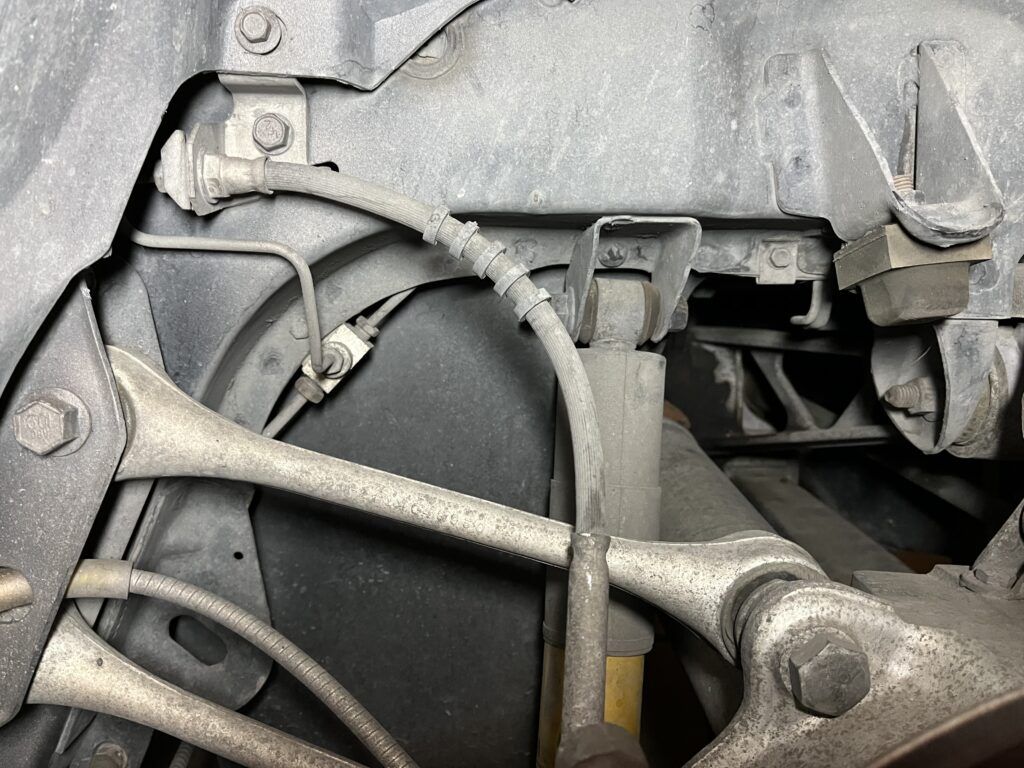 Once again, up on a lift made it so much easier.
But for my 1985 C4, this made the process a a lot easier. There were some more powerful tools to use at the shop, which I don't have in my garage that helped a lot too.
Remove the two back tires of course. There, you can see there are only two bolts to really removed, one at the top and one at the bottom. Expected a hard time getting them off but the came undone pretty easy. Good idea to use some of that PB Blast loosened to help the bolts come off. Especially if the shocks or any bolts for that matter are original or have been on the vehicle a long time.
The upper bolts on the shock can be a little trick to get too with the break lines running through. The lower comes off easier with one side still attached to the shock. We were able to put the shock in a vice grip to get the lower bolt off.
Be sure to keep both top and bottom screws and bolts, you will need the to install the new shocks.
Installing the new shocks
Since I went with the KYB shocks, the bushings were already in the new ones. Just put the new ones on in reverse order. We installed the top bolts first and then the bottom.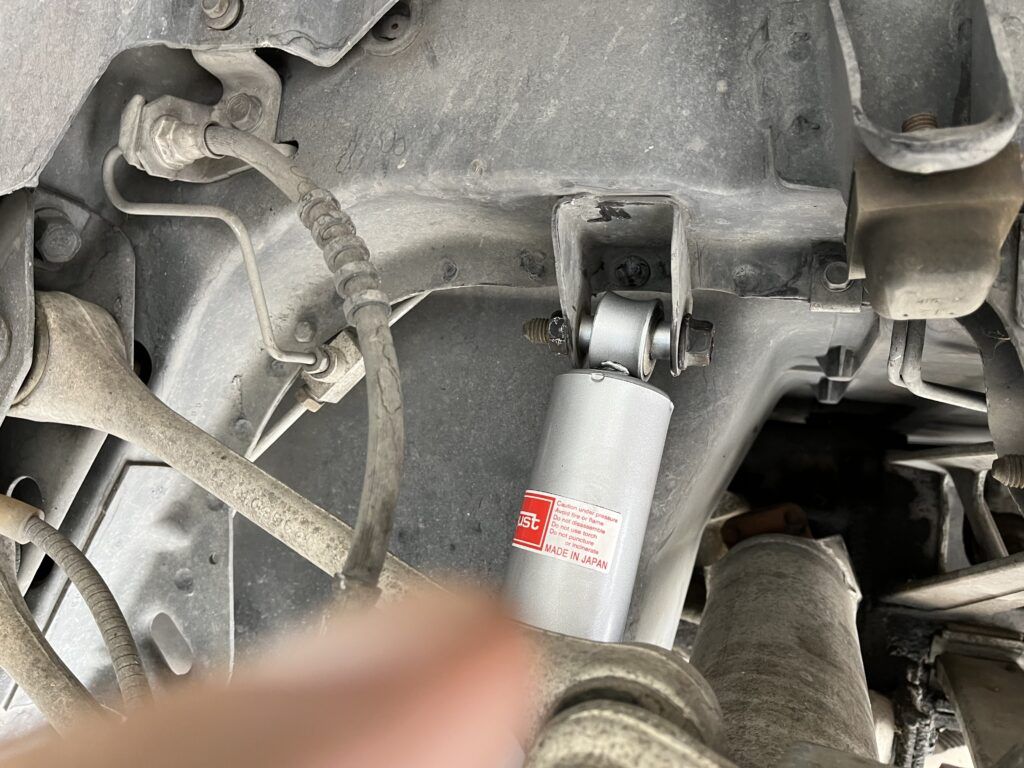 The new shocks came wrapped and compressed. Once removing the strap, the shocks expanded pretty smoothly. Kind of expected them to pop open, I've never done shocks before so I wasn't sure what to expect.
Both sides worked pretty much the same. Pretty easy to get back on and get every thing tightened up.
Conclusion
In comparison to the front shock install that you can read about here. The backs came off and went back on rather easy. Beginning to end it took us, me and 2 other guys about an hour and a half from start to finish. Obviously the lift helped a great deal and the shop where we worked on the car had a couple more tool advantages that my home garage doesn't.
Probably would have taken double the time to do at home then the shop.
Overall I think the back shock swap out is a relatively easy job to do. Later year C4's are slightly different but should still be a pretty easy job for most anyone to do.
Comment on this post? Leave a message below.