This question gets asked a lot. Where are the correct C4 Corvette jacking points? When lifting a C4 Corvette it is important to use the correct positions underneath your Corvette so nothing gets damaged.
Remember safety first. It's a good idea to make sure your Corvette is in gear (if manual) or park with the parking brake on. Also, wheel chocks behind the front wheels while jacking up the back and back wheels when jacking up the front. Sometimes I'll do both front and back on one side when jacking up the other side.
Do not only use a floor jack to lift your Corvette and then work underneath it. Always use jack stands or both stands and the floor jack. Something I like to do is lift my C4 and if I'm not removing the tires, put ramps under the tires. That way it's a pretty safe bet the car won't fall on me.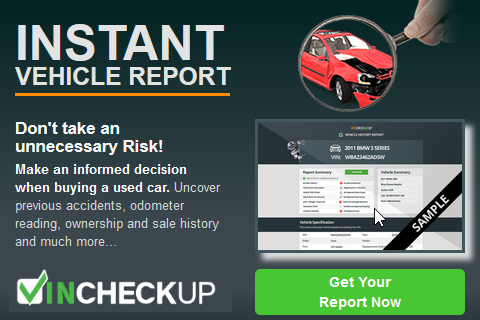 Something else I like to use on my floor jack is an old hockey puck. It helps to protect the jacking points on your Corvette. You can also purchase those slotted puck jack pads but I think hockey pucks work just as well. I didn't make a cut but you can put a slot in your pucks with a saw. Don't have a puck? Ask a buddy or someone you know that plays hockey, I'm sure they can find you a free one to use. My son's friend is a hockey player and was able to pick up a free one from a local rink.
Front Cross Member
The first option for lifting the front of your C4 Corvette is to use the cross member. The only problem here is getting a floor jack that is low enough to the floor to get it under your Corvette. There are some out there that are flat enough to work. Unfortunately, these are usually expensive. I don't have one of those jacks that are flat and long enough to reach under the front of my Corvette so I have rarely used this spot to jack up my C4.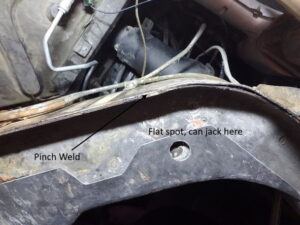 Behind the Front Wheels
The other spot and probably most frequently used are right behind the front tires. If you look underneath your corvette you can see two arrows pointing up on the rocker panels. This is the spot recommended by GM and referenced in the owner's manual. This spot should only be used when using the factory jack.
Since most people will be using a floor jack, the preferred spot is slightly behind this point. If you look you can see where the metal meets with a pinch weld and is strong enough to support the vehicle. There is enough room here to put your floor jack under and then add the jack stands after. You can either put it on the pinch welds or the metal piece behind it. I like to use a small piece of wood when using the flat metal part behind the pinch welds.
Word of caution on the passenger side of the vehicle. This is where the fuel line and fuel filter are. Be very careful about where you put your jack and jack stands as to not crush or damage these lines. Note, my Corvette is a 1985 so are these pictures. Just be careful when putting jacks here.
In Front of the Rear Wheels
Just like the front, there are arrows pointing up showing where the owner's manual says to put the factory jack for changing a spare tire. This is once again for the factory jack only. You do not want to use a floor jack here.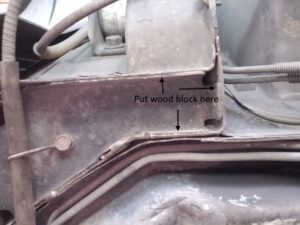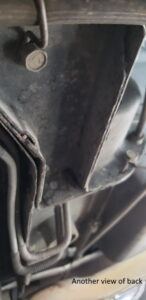 The correct spot is located behind the factory spot and has another pinch weld located here to use to safely jack up your vehicle. Getting the back of your Corvette on stands is a little more difficult, it always seems the floor jack and the stands get in the way of each other. Be patent and figure out where works best using your equipment. Every type of jacking equipment is slightly different so see what works best for you and your car. Also, a block of wood again helps spread out the weight on the pinch welds used to jack. On the back you can see square point that is great for putting a 2×4 and jacking up your Corvette spreading out the vehicle weight.
Using Ramps
One thing I like to do is use ramps. The ones I currently have are too sharp of an angle to drive my Corvette on. The first set I have are the plastic Rino Ramps. If I am working on something that doesn't require the tires to be removed I will jack my Corvette high enough using the floor jacks and then put these stands under the tires, whether I'm working on the front or the back. As you can see in the pictures, I have to turn the ramps backwards since the floor jack gets in the way when lifting the vehicle.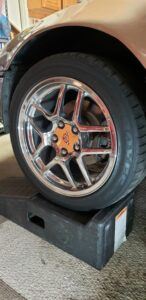 I also purchased another set of ramps that can actually be used to jack up the car an additional height for those times you really need some more space to work. These are called Hydraulic Verticle Car ramps. Besides the normal ramp height you can use bottle jacks that are a part of the hydraulic ramps to increase the height of your vehicle. I have used these several times while working on my Corvette. For instance, they came in very handy when I was swapping out my slave cylinder on my clutch.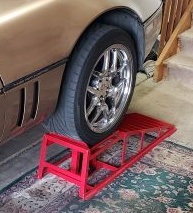 Conclusion
The number one most important thing about jacking up your Corvette or any other vehicle is safety. If you're going to be working under any vehicle please be sure to be safe. Do not work under a car using only the floor jack and make sure to always error on the safe side. I like to have double coverage when I work, 2 jack stands, a jack stand and a floor jack, ramps and jack stands. When it comes to your safety, you can never be too careful.
Have a comment or concern with my descriptions above? Please leave a question or comment and I will get back to you.