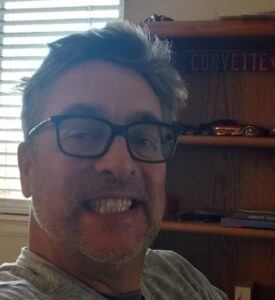 Hello and Welcome,
My name is Ken Berry, founder and creator of this website. I live in Littleton, Colorado, a suburb of Denver. I consider myself a car guy who has a had a life long love affair with cars but especially Corvettes. Hopefully you enjoy this site.
I spent most of my life around cars. My dad worked for a Dodge dealership a good part of my childhood and I even worked there during summers doing odd jobs around the car lot. Back then he got to drive demo's while working for the dealership. This meant he had a new car to drive at least every 6 months if not sooner if the one he drove got sold. From this experience I do have a soft spot for Mopar's. I currently drive a Ram 1500. I'll most likely add a page for other repairs and maintenance I've done on other cars including everything I've done on all 3 of my kids cars.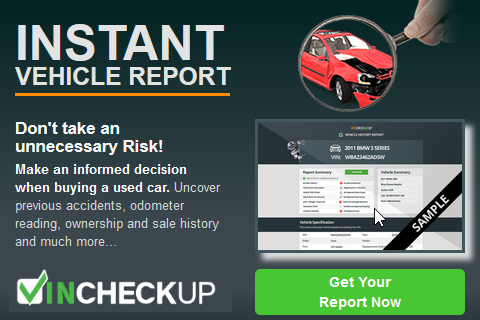 But most of my knowledge came from spending time with my grandfather. He owned his own bodyshop and repaired tons of vehicles over the years. He would purchase vehicles from the wrecked insurance car lot in Denver and repair them. Most of my early years I spend driving cars that had a salvage title, meaning the car was in an accident, totaled by the insurance company, sold at an auction and repaired, and in this case repaired by my grandfather.
People ask if it work buying a car with a salvage title? I say yes if the repair is done correctly.
Some of my best childhood memories were spent helping in "grandpa's" garage. I learned a lot about cars, how to cuss and a little bit extra from his yearly Playboy calendars.
Maybe I'll ad a post dedicated to "Gramps" and all the things I learned and maybe a list of some of the cool cars he worked on.
How I fell in love with Corvettes
Like of many of you I fell in love with Corvettes growing up, I've always had a fascination with cars. My mom remembers "car" as being one of the first words I said. At a young age I was able to point out cars that matched other peoples cars, like that is Grandma's car or that is the same as the neighbors' car and so on. As I got older I could name the make and model of most cars as well as the year.
About the time I turned 8 years old, a neighbor up the street purchased a dark green 1970 big block Corvette. I was able to go for a ride and my mom said I had a smile on my face for the next week. This was the start of my love of corvettes.
Flash forward to 1984, I was a junior in High School. Pictures of the new Corvette started coming out and I fell in love. Made a mental note that I wanted to own one some day.
Over the years I've owned 2 other Corvettes, a 1978 and 1979.
Late in 2014, my son Jake suggested we get a C4 Corvette to work on. We searched for several months before deciding to purchase the 1985 gold Corvette that will be the main theme of this website.
Why I started this website
I started this website to try to help other C4 owners on their Corvette journey. I try to do as much of the repairs and maintenance myself so hopefully this helps others with what I have learned. I'd love to talk cars and meet with other C4 owners in the Colorado area and around the world about the wonderful world of C4 Corvettes.
Over the last few years that I have been working on my C4 I've used lots of different sites for parts. Sometime its hard and time-consuming to find the best parts and prices out on the internet, my plan is to help navigate these websites for fellow owners. I personally like to save money, I figure everyone else does too. Lets share the best possible places to go.
If you ever need a hand or have any questions, feel free to leave them below and I will be more than happy to help you out.
All the best,
Ken Berry
website: corvette-c4.com/