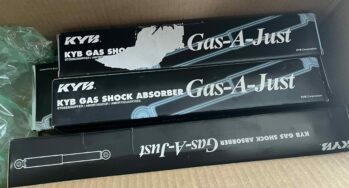 If you are looking to replace the shock absorbers on your C4 Corvette there seems to be quite a few options. But not all shocks are the same and some are better than others. Through my extensive research I have come to realize the top 2 shocks for C4 Corvettes come down to the Bilsteins and KYB. Lots of opinions on which is better, depending on what you are looking for. These are the things I considered and how I came to the conclusion on what to buy.
As an FYI, one of my shocks started linking and then front side wasn't feeling right so this is why I am putting on new ones.
What suspension came with your C4?
My 1985 C4 was optioned with the Z51 suspension and it came with the Bilstein shocks. The Z51 cars had a little stiffer ride for better handling. Depending on what is on your C4 will most likely indicate what replacement shocks you want.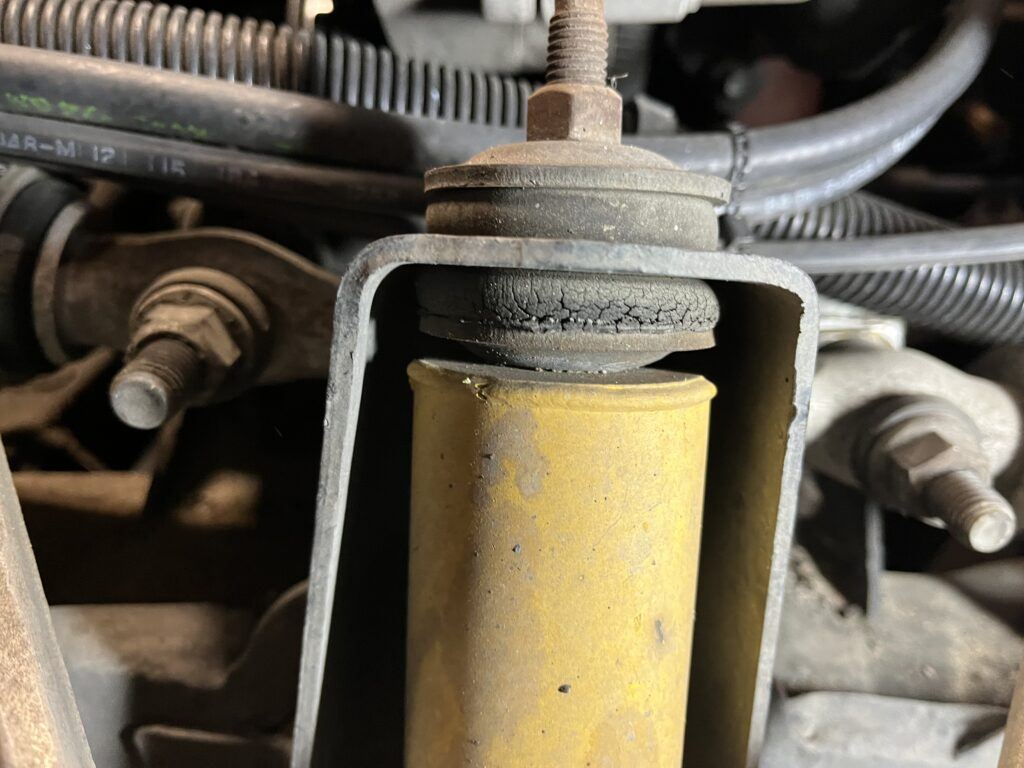 If you want the same kind of ride as your C4 came with go with the same shocks. If you want a different ride (harder, softer, better handling) you might want to go with a different type.
How much money do you have or want to spend?
When looking for new shocks, as I mentioned above, I looked at either the Bilsteins, which were on the car or the KYB's. There is quite a bit of difference the price of the 2. Depending on where you look, the Bilsteins are $600-$700 whereas the KYB's could be bought for a little over $100 for all for.
So in my mind I could buy 4 new sets of KYB's and still not spend what I did on the Bilsteins. You might see where I am going with this.
Another thought is are you planning on keeping your C4 or looking to sell in the near future. This might impact your decision. Do you want to fork out the extra $500 on a car you are going to get rid of? Probably not.
What kind of driving will you be doing?
This is an important consideration as well. Are you going to autocross or plan to do some hard street driving? you probably want to go with the more expensive shocks.
Just use your C4 as a weekend cruiser or even a daily driver? This will impact your decision too. I've heard the KYB's are a little smoother ride whereas the original type equipment is a little more harsh. Once again what are you looking for.
I don't race mine and its just a weekend cruiser so I think I'd like something a little more smooth especially here in Colorado where all the roads get pretty bad from the temp changes than occur.
What works for you?
Everyone is different, obviously. So you have to do what works for you. If you do a Google search on this topic you will get all kinds of responses. Bilsteins are to harsh, KYB's are too soft. These are the best, these are the worst. You have to weigh the items above do decide. Do you even need new shocks, can you use your money in another spot on your C4?
Conclusion
If you hadn't figured it out already, I am going with the KYB shocks. As mentioned above, I just use my C4 for a weekend cruiser and maybe a little windy road therapy but nothing crazy, not autocross and definitely no street racing. Frequently my wife is with me in the C4 and she gets car sick if I do some spirited road driving.
I also feel its worth it to try the KYB's on my car to see how they do since the price is so much lower than the Bilsteins. If for some reason I hate the KYB's I at least tried them and then can invest a little more in possible Bilsteins next time.
Here is what I purchased, make sure you get the right ones for your year C4, these are for the fronts only. I also included the Bilstein link, as you can see Bilsteins are more expensive.
I plan to do a review of the KYB's as I cruise around this summer. Let people know how they feel. But I am sure they will be better than the ones I have, pretty sure they are the originals.
I'm also going to do a write up of the replacement process.
Got any questions or comments? Leave a message below.